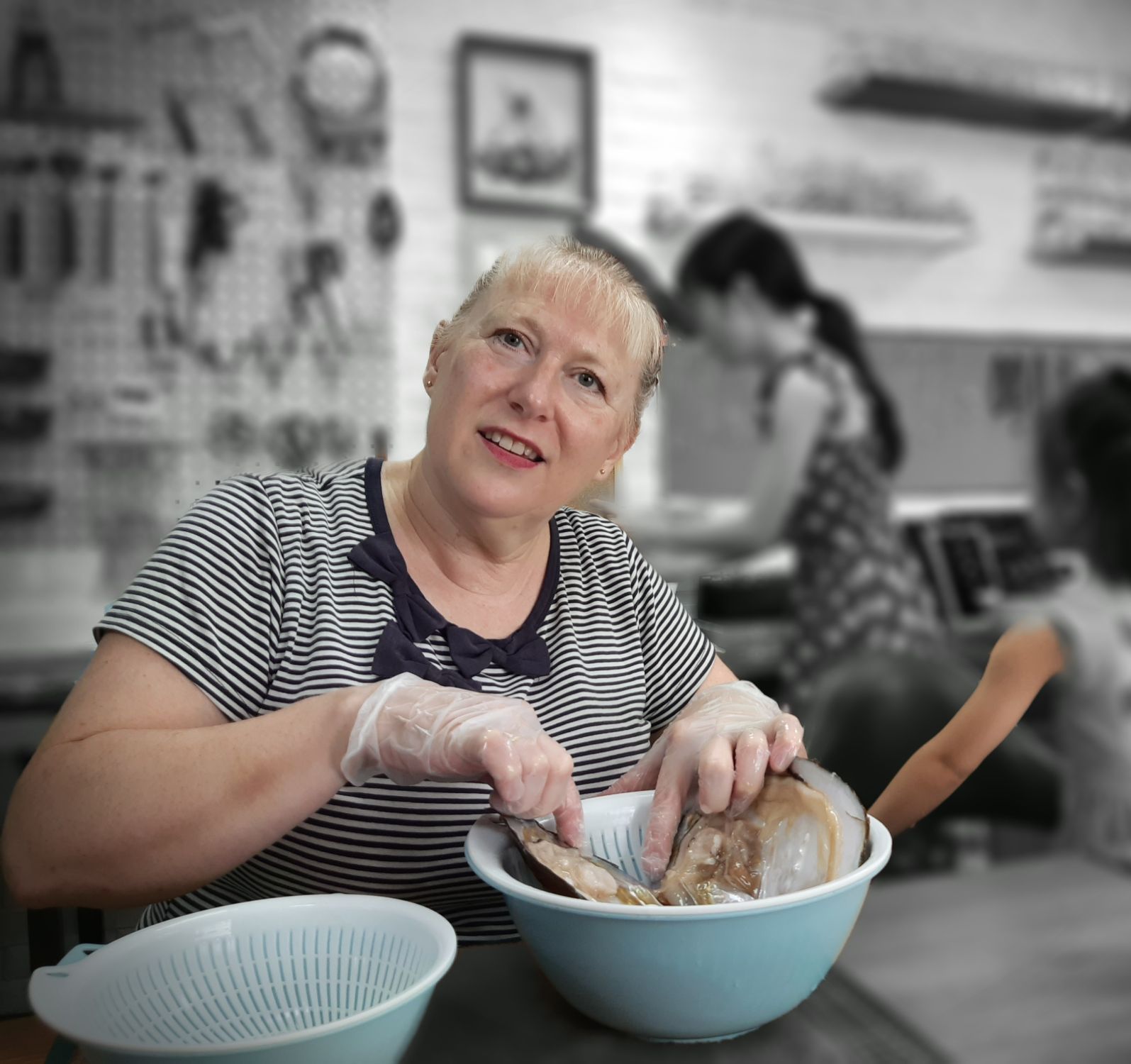 Having heard our Chinese family had opened their own river pearls from the shells, I asked if they could organise it for me to do it. Lots of small, family run businesses offer D.I.Y. craft activities. We booked the day before and paid in cash on the day. I found the whole thing very enjoyable, encouraged by the girls in our group and the excitment at who could get a special, rare, mauve coloured pearl. Some shells had only one pearl in, others had between 7 and 30 in. The owner could tell from the outside which were which, I couldn't. The shells were incredibly hard to open. Once open we seperated the pearls from the egg like shellfish. We then washed our pearls, having to rub the finest film off by hand. They we tumbled in a machine full of walnut shell pieces to shine them and then they were ready to fix with fittings. Pearls come in several shapes;-round, drop, oval or egg shaped, baroque (irregular) and ringed. I was able to decide which to make into rings, necklaces and brooches as the family had a huge range of fittings for our pearls. I did get one large perfectly round mauve pearl and then a mixture of shapes in a delicate peach colour. One of the others got a big mauve pearl, but all her others were classic cream. You can see the results in the photos. If you get chance to do D.I.Y. River Pearl picking, do go for it, great fun!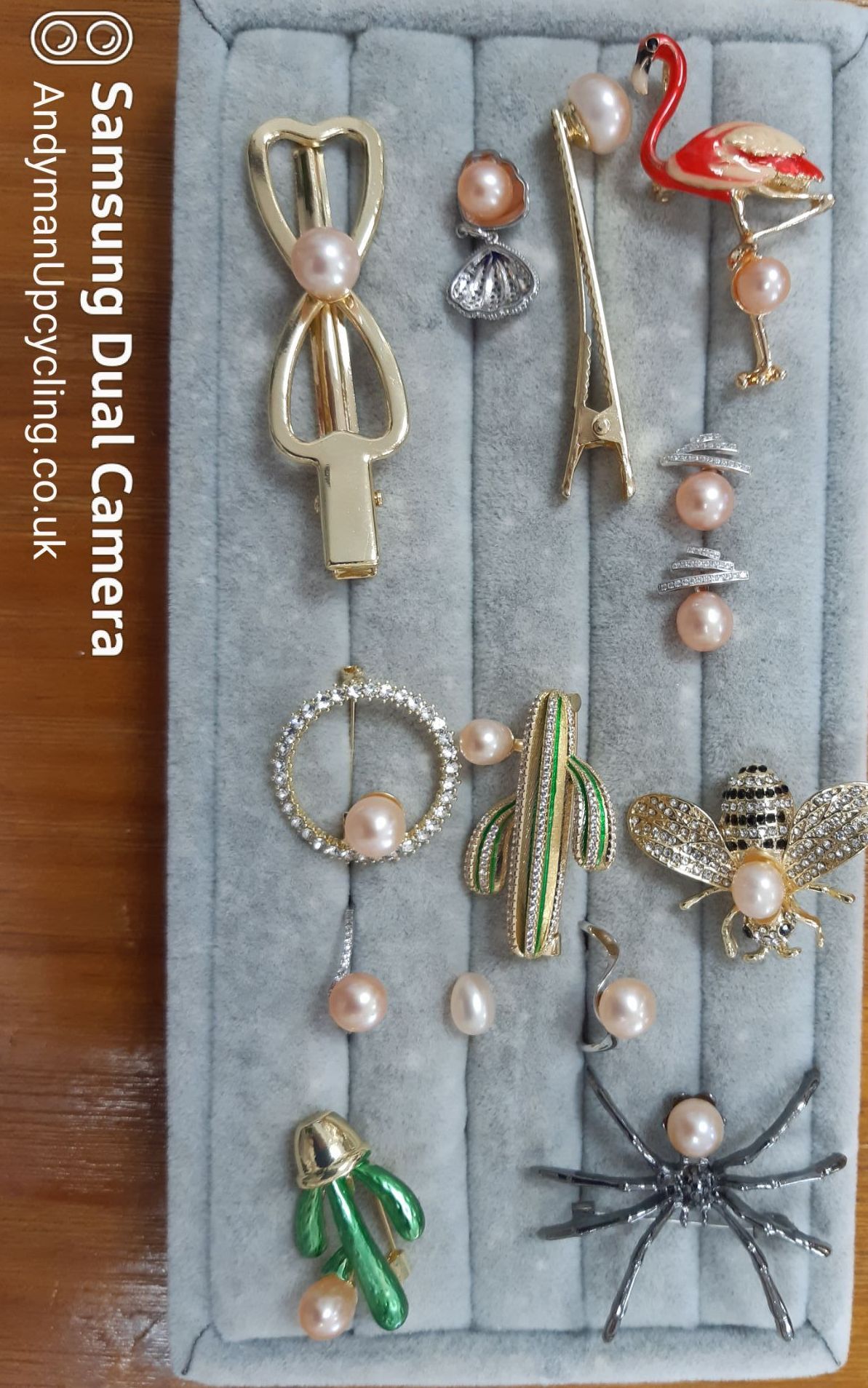 Brooches are £18 each. The only ones still available are both the cactus brooches.
The silver clam shell is plain scalloped shape on one side and bling on the other, £30, hung on a short, silver necklace.
If you want that beautiful Mauve Pearl, that's £35.
All these come in organza bags.
I still have two of the cleaned and varnished shells for £5, ideal for a soap dish or to put at the side of the sink to put your rings in when you take it off to wash dishes. The colours inside the shell are like a rainbow.