We love Alice in Wonderland and so do a lot of our customers. Wether it's the zany characters of the Mad Hatter, The grinning Cheshire Cat and the hurrying White Rabbit, or the 150 year old, still relevant quotations, the book is a crazy masterpiece of escapism and fantasy. It lends itself well to themes that can work for re-decorating furniture. Here are some pictures of Alice commissioned work by 'Andyman Upcycling.
The reason we started 3 Dimentional art is two fold;- Lynne attended a mixed media course and learnt the value and different textures of "rubbish", and then when visiting China, Lynne and Andy loved watching the enjoyment that street art gave everyone, with statues being hugged, or bicycles hanging out of walls. Alice stories work well in 3 dimentions with the playing cards, flamingoes and tea parties.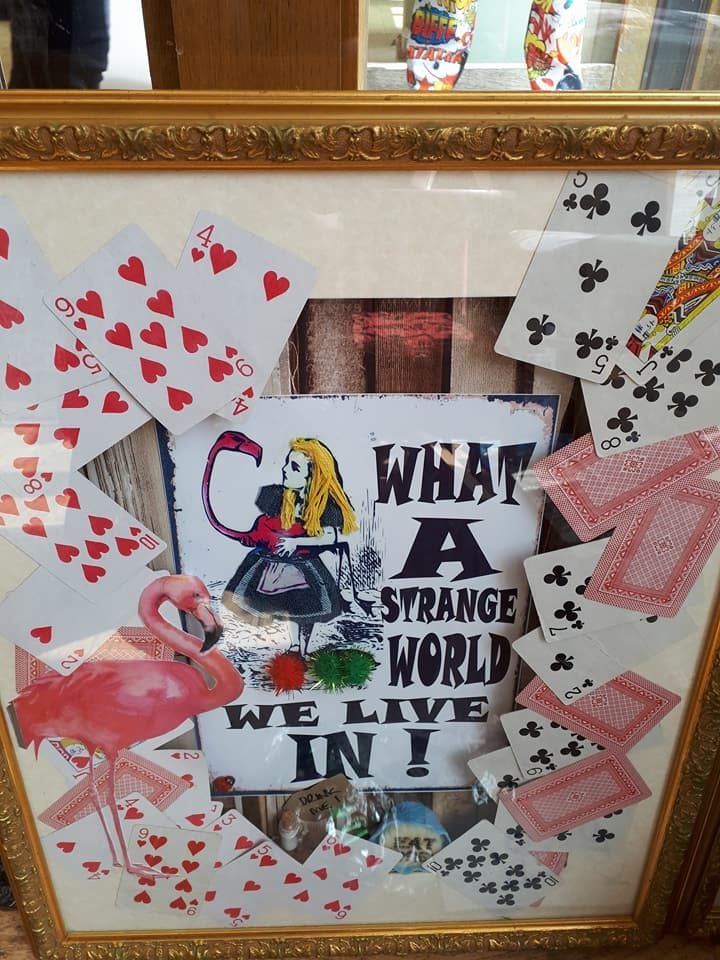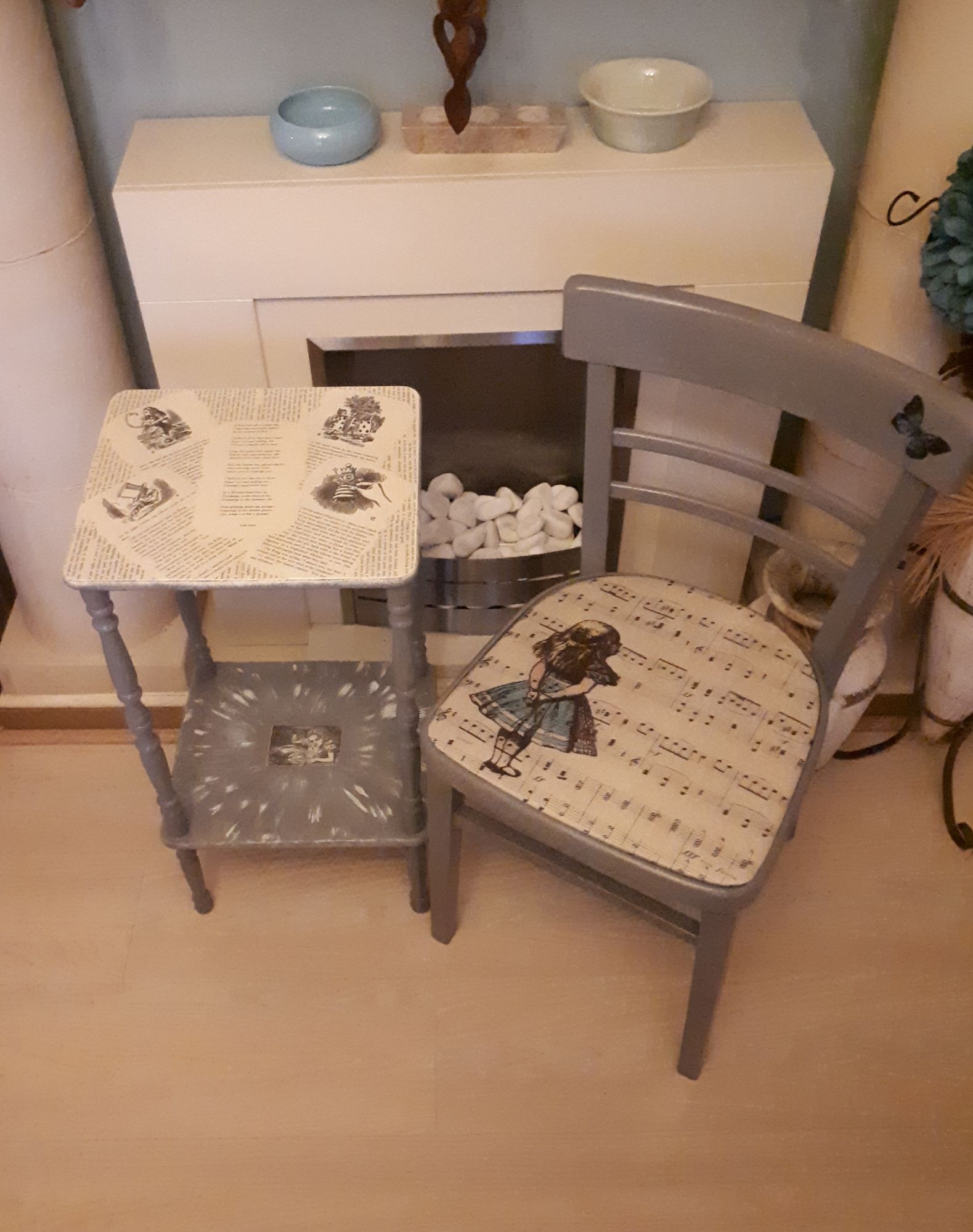 Tables can be treated with a paint effect and then actual pages of the book added into the design then protected by varnish. Chairs can be upholstered with Wonderland material.