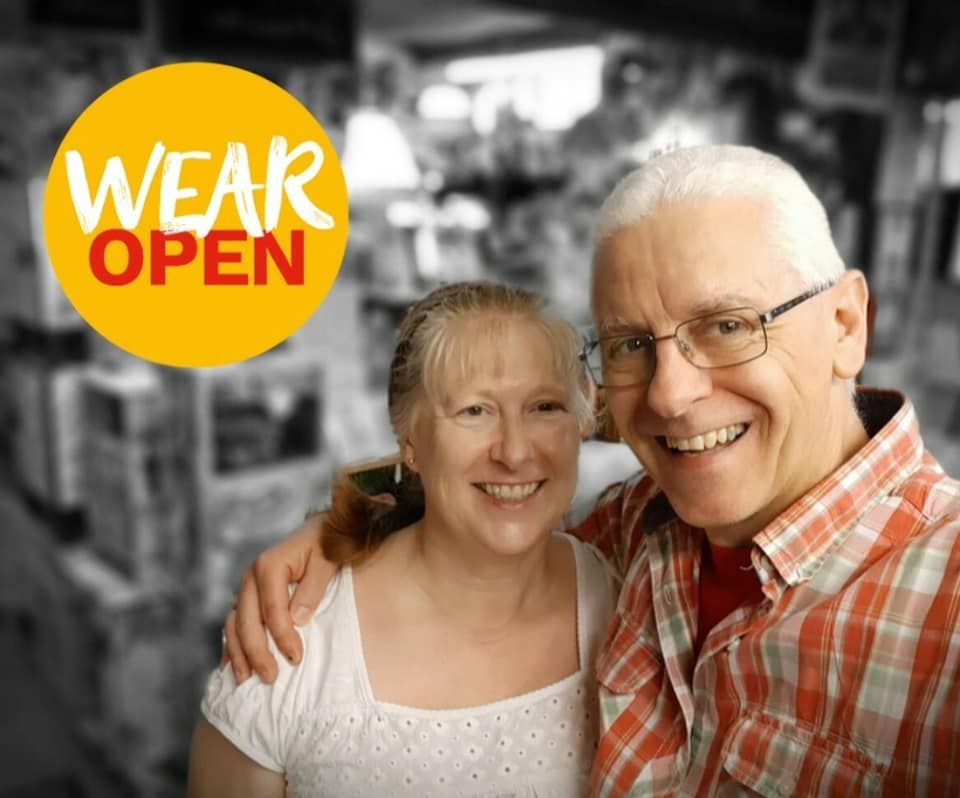 Sunderland Echo, 11.10.20
The Sunderland and South Tyneside trader who's on the up with his upcycling business - just look at his work!
Talented trader Andy Buddin is expanding his business – and it's thanks to his skill for giving everyday objects a new life. Whether it's a set of drawers made to look like a pack of cards or a chair with a Heinz soup theme, he can do it all. He's done furniture with a Harry Potter theme, or with a dedication to Alice in Wonderland. He has done polystyrene heads and has rejuvenated tired guitars and now Andy is reaping the rewards of his talents by expanding his stall – known as AndyMan UpCycling – at Jacky White's market in Sunderland. But this has not been a lifetime's work for Andy. The 56 year old who lives in Jarrow used to work in the care sector before he took a new career path around four years ago. "I have no idea where this came from but I watched a programme on telly and thought 'I can do this'. "I have done guitars and ukuleles and I once did an electric guitar," he said. "I upcycle furniture which I buy or which I have been given, and I give it a new life." He said customers often buy a first article from him and then commission him to do further work. Andy's expansion of his market stand means he can display his bigger pieces of furniture better. The former Guildford man added: "This is the longest I have been in one market place and it has a nice feel to it."
Sunderland Echo 29.10.20
SUNDERLAND STORES TURN THE TABLES ON UPCYCLING…
Two Sunderland businesses are cushioning the blow caused to the environment by unwanted furniture – by giving it a new lease of life. City centre store, Harrison and Brown, often get furniture traded in or are asked to remove old items when a customer buys a replacement. And owner Mandy Brown wanted to find a way of doing something with these discarded pieces, rather than throw them away or have them end up in landfill. She discovered Andyman Upcycling based at Jacky Whites Market at the Bridges and asked if they would like the pieces that the company inherited from a variety of sources. And now, thanks to Andyman Upcycling owner Andy Buddin's crafty touches, the furniture has a new, unique look – and is ready to take pride of place in someone's home again. "It seemed a huge shame to me that this furniture would just get thrown out or destroyed," said Mandy of Harrison and Brown at Holmeside. "And I thought there must be something else we could do with it. I found out about Andy and I asked if he wanted it – for nothing – so that he could do it up and then hopefully resell it." Andy, who has run his company from Jacky Whites Market for nearly two years, prides himself on turning unloved furniture into a unique creation, and was delighted when Mandy got in touch. "It's a brilliant arrangement and it also shows two Sunderland businesses who are really supporting each other, which is now more important than ever," he said. "I was very surprised when she first contacted me but it's worked really well. The first item I sold was a chest of drawers which otherwise would have just been thrown out and the person who bought it said she'd gladly have paid £100 more for it. "It's also helping the environment by not destroying furniture that we're able to create something beautiful with." Along with repurposing old furniture, Andy also takes bespoke commissions from anyone wanting to give an item a new look. Sharon Appleby, Head of Business Operations at Sunderland BID, said this was a fantastic example of two businesses being able to support each other. "These are two great companies which are not in competition with each other and have found a really productive way to work together," said Sharon. "It's something that would be great to see more of and we would definitely encourage other businesses in the city centre to find ways to partnering up for their mutual benefit."
Sunderland Echo 03.11.20
Ghastly goings-on in Sunderland as Jacky Whites Market stallholders get into the Halloween spirit
Stallholders at Sunderland's indoor market have been getting into the Halloween spirit in spooktacular fashion.
Andy Buddin, who runs Andyman Upcycling with wife Lynne, said the couple and neighbouring Jack Whites stallholder Sally Jewers had decided to give Nicola Bousfield, owner of Crazy Fantazy fancy dress, a helping hand by showing off some of her wares, as well as demonstrating the art of upcycling – improving old or unwanted clothes and furniture. "We have bought a few things from Nicola over the years and with make-up and accessories it's easy to take an old costume and make it look like new," said Anne. "There hasn't actually been that much reaction, probably because everybody is wearing masks at the moment anyway." It comes as the Sunderland Echo runs its Support Local campaign, launched in the summer and aimed at encouraging people to support Sunderland's local businesses. With the pandemic taking its toll on firms, and shoppers encouraged to stay safe, supporting local businesses in Wearside is a smart move to help protect jobs and livelihoods, as well as removing the need to travel far to buy goods and services.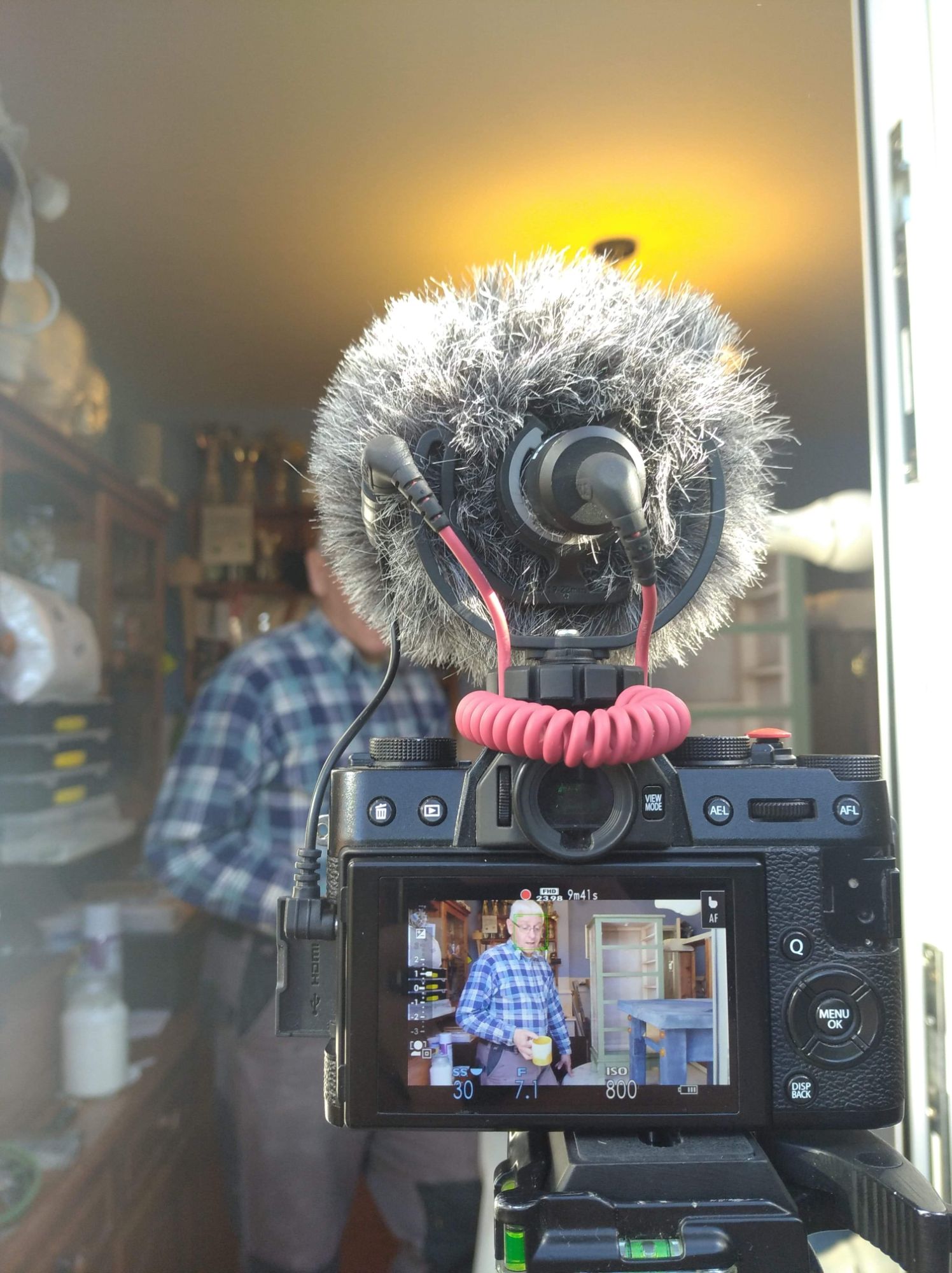 Sunderland Business Improvement District
10 MINUTES WITH ANDY BUDDIN (ANDYMAN UPCYCLING)
Owner - Andy Buddin
Business - Andyman Upcycling
Description - Unique upcycled furniture and home accessories, designer decor without the designer price tag.
What inspired you to start your business?
Simply, I wanted to be happy at work! I'd turned 50 and started getting creative with furniture, decorating it in wallpaper and experimenting with different paint techniques. My friends said they thought it was good enough to sell, so I took redundancy to give being self-employed a try.
Do you still feel the same way?
I'm definitely happier now, we work longer and harder, but when its what you want to do it doesn't feel like work. Last Christmas we decided we wouldn't work, but by lunchtime, both of us looked at one another to see if it was alright to finish a project we were working on!
How well did you manage your initial start-up?
We had practical help from Tedco and financial help in the form of the redundancy. But be warned it will always cost more and take longer to set up than you expect.
What do you think is essential for success?
Positive thinking!
What marketing tools do you use?
We use Facebook mainly, Facebook market place, Instagram, Gumtree and #hashtags and good old fashioned customer service of course! As customer reviews and recommendations are priceless to an independent business like ours.
If you could do it all over again, what would you change?
We only wish we had done this years ago.
What's the best bit about being your own boss?
The best bit is being able to try new things without asking, and the worse bit about being your own boss is definitely the paperwork!
What's next for your business?
Our leading shop is in Jacky Whites Market, but we have extended the number of outlets who stock out stuff to include The Craft Fair Company pop up shop in Chester le Street, and we have some Character bears in the Haunted Heaven in Coxhoe. We managed to update our website www.andymanupcycling.co.uk during Lockdown, and we are now looking for a bit more room for dressing tables, benches and chest of drawers that are ready to sell. We also have a range of vintage stock which has never seen the light of day, so watch this space!
Which other 'insunderland' businesses do you admire?
We love "Through the looking glass" - it's one of our post lockdown goals to go as currently we have just been drooling over the food photos they post! We make lots of Alice in Wonderland/Looking glass themed upcycled projects ourselves, so their quirky interior totally appeals to us.
What quick piece of advice would you offer to someone starting out?
Talk to people. Ask their opinion on your products, especially if they are not selling. Many times our customers have suggested something that works better or is more useful.
https://www.andymanupcycling.co.uk/