We've named this "Denim-mache. The denim is vintage branded and comes to us when our friend from Durham Vintage cuts down Levi, Lee Cooper and Wrangler jeans for shorts. The process is a bit like papiermache and Poppy coined the phrase. Denim works so well as fabric bends to the curves even better than wallpaper and when it frays it still looks great.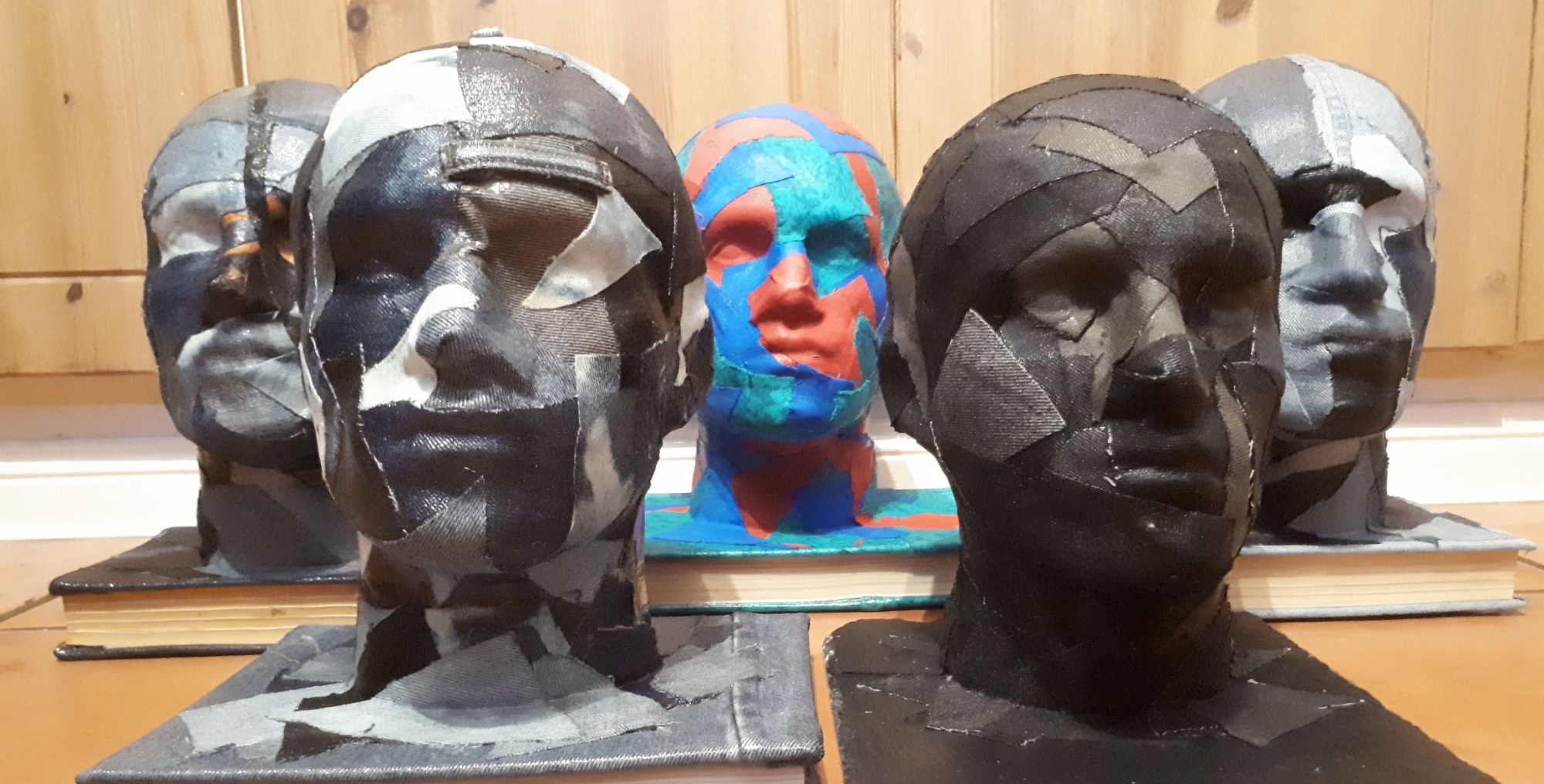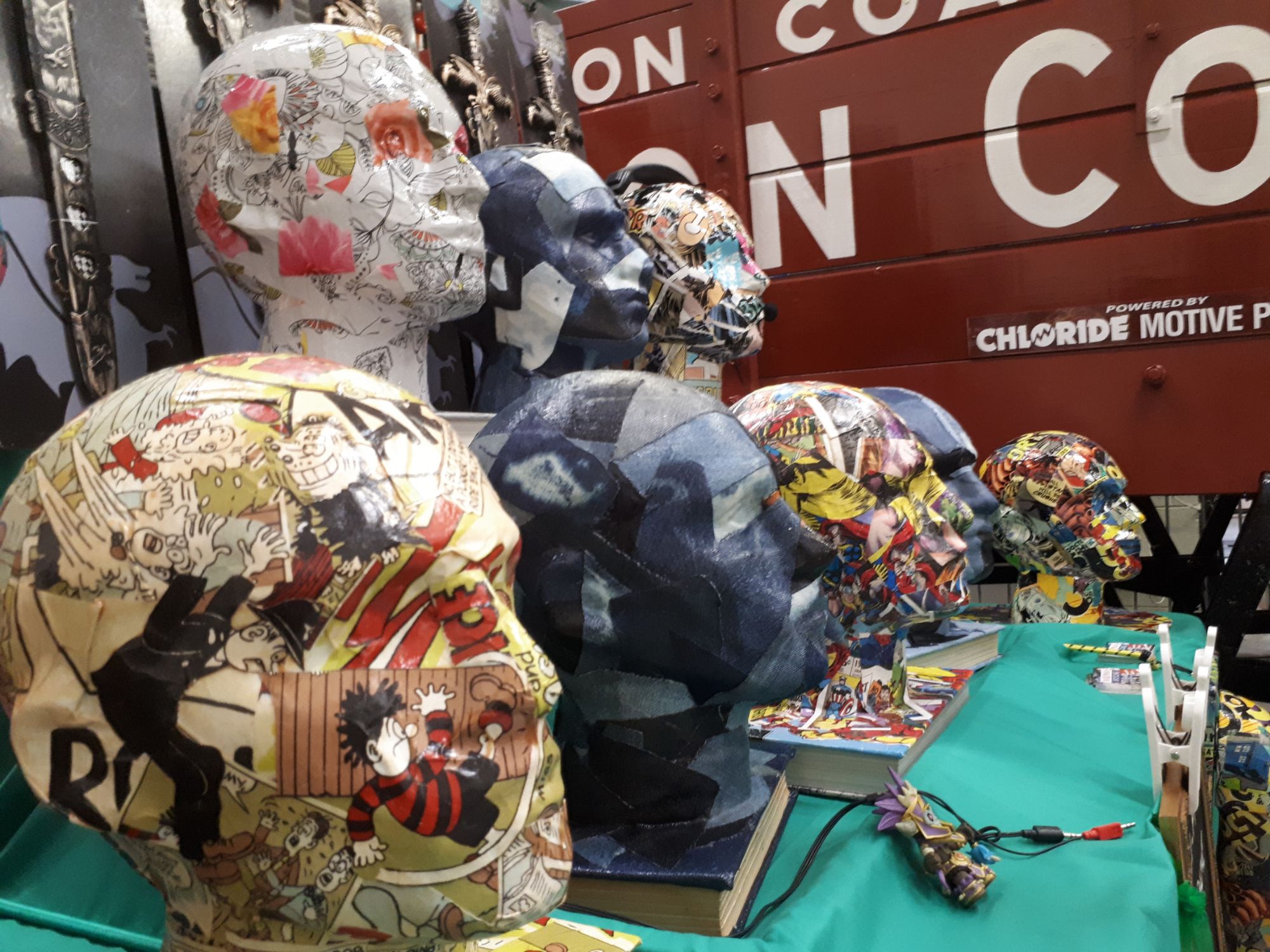 Each one is unique, made from a covered Polystyrene head. Because the heads are not heavy they are fixed to a board, wood blocks, a book or more recently a record, this makes them more stable. We use reclaimed items as much as possible. £29 each
These versatile decorated heads can be used to store your jewellery, sunglasses, V.R. goggles or headphones safetly and can be created in your choice of wallpaper or fabric. Using decoupage techniques 'Andyman Upcycling.co.uk has perfected the art of decorating on a round, not easy!
The rest of the Mannequin can also be given the 'Andyman effect;-depending on what becomes available, he has done "bodies", male and female torsos, and arms. If you have an idea of what you'd like, you can bring us posters/wallpaper to decorate whatever you want. Certain things work well;- comic characters, animals, birds, flags and cartoons. The photos below show a lady mannequin decorated in the black and white paper, with colourful butterflies on, which was made with a matching chair for a bedroom. The other ones are various comic character based ones, commissioned by customers.